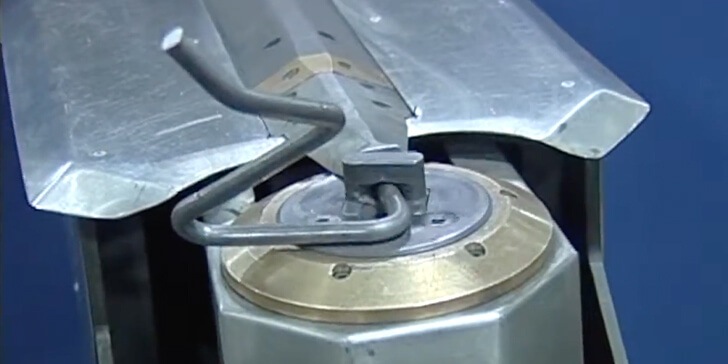 Episode Recap:
• AP's wire bending capabilities are explained. (0:01)
• Machines create unusually shaped hangers for attaching exhaust systems. (0:07)
• Unique Assembly fixtures are used. (0:19)
• Fixtures serve as quality control templates throughout the assembly and welding processes. (0:29)
Wire bending capabilities allow AP to make the broad variety of unusually shaped hangers required to attach exhaust systems to the vehicles.
For each vehicle model, every exhaust system is different in size, shape and configuration. For that reason, AP uses assembly fixtures for each specific exhaust system.
As part of the integrated manufacturing process, these fixtures serve as the quality control template throughout production, assuring accuracy and consistency for the assembly and welding processes.
For more information, visit our website at apemissions.com or visit durafit-exhaust.com.