State-of-the-Art Facilities to Better Serve Our Customers
Driven by world-class employees
AP Emissions Technologies Headquarters
Goldsboro, NC, 50 miles east of Raleigh
The facility was established in 1975 and is 700,000 sq.ft. of which 425,000 sq.ft. is manufacturing and 275,000 is distribution center and office space.
Manufacturing capabilities include sheet steel blanking, coil slitting, tube mill, bending, cutting, stamping, welding and assembly focus on muffler, pipe, tubing and EPA and CARB compliant converters.
Eastern Catalytic Facility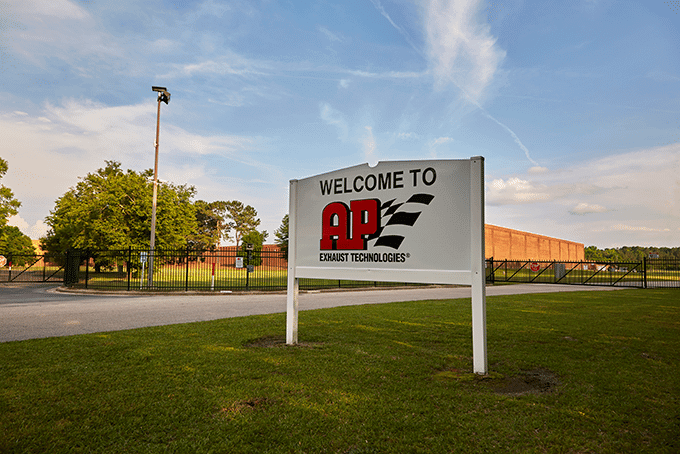 Eastern Catalytic Facility