Unsurpassed Quality and Coverage
From the catalytic converter to exhaust tail pipe and everything in-between, AP is unmatched for product depth and diversity, coverage and quality.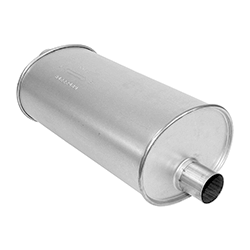 In 1927, AP's first muffler was the Taylor Loudspeaker muffler which eliminated exhaust but actually amplified engine noise and was known for "putting the roar into the Roaring 1920's". Today, AP continues its tradition of meeting industry demand with direct-fit OE quality mufflers, universal and high flow performance with coverage for automotive, commercial vehicle and performance customers. So, whether you are looking for an OE quality muffler or power and sound, AP has you covered.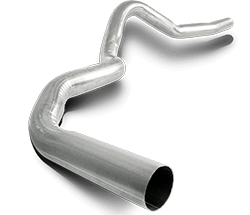 Mufflers, catalytic converters, tailpipes, exhaust pipes and components require high-quality, corrosion-resistant, dimensionally precise steel tube. From OE-replacement pre-bent exhaust pipes to the ability to customize a fit, AP Emissions has exhaust pipes for every solution. AP offers a full line of pre-bent pipes, flexible and straight tubing, elbows, stack pipes, connectors and adapters.
AP is a leading manufacturer of steel straight tubing and employs many types of bending with mandrel bending and compression bending most common. Mandrel bending results in a premium pipe product with increased exhaust flow and a smooth, aesthetically pleasing appearance as it maintains the full inside tube diameter throughout the bend area. Compression bending results in some loss of inside tube diameter and is used where high-pressure flow is less critical.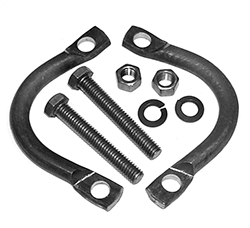 AP Emissions has the accessories you need to easily complete or enhance your exhaust or catalytic converter installation. Our line includes exhaust clamps, brackets, flanges, gaskets, connectors, reducers, adaptors, muffler and exhaust pipe shields, rain caps, chrome and stainless tips. Whether you are completing a commercial vehicle installation or customizing an exhaust system for your pickup, we have the accessories to make the job effortless.
Begin your search by browsing our online catalog